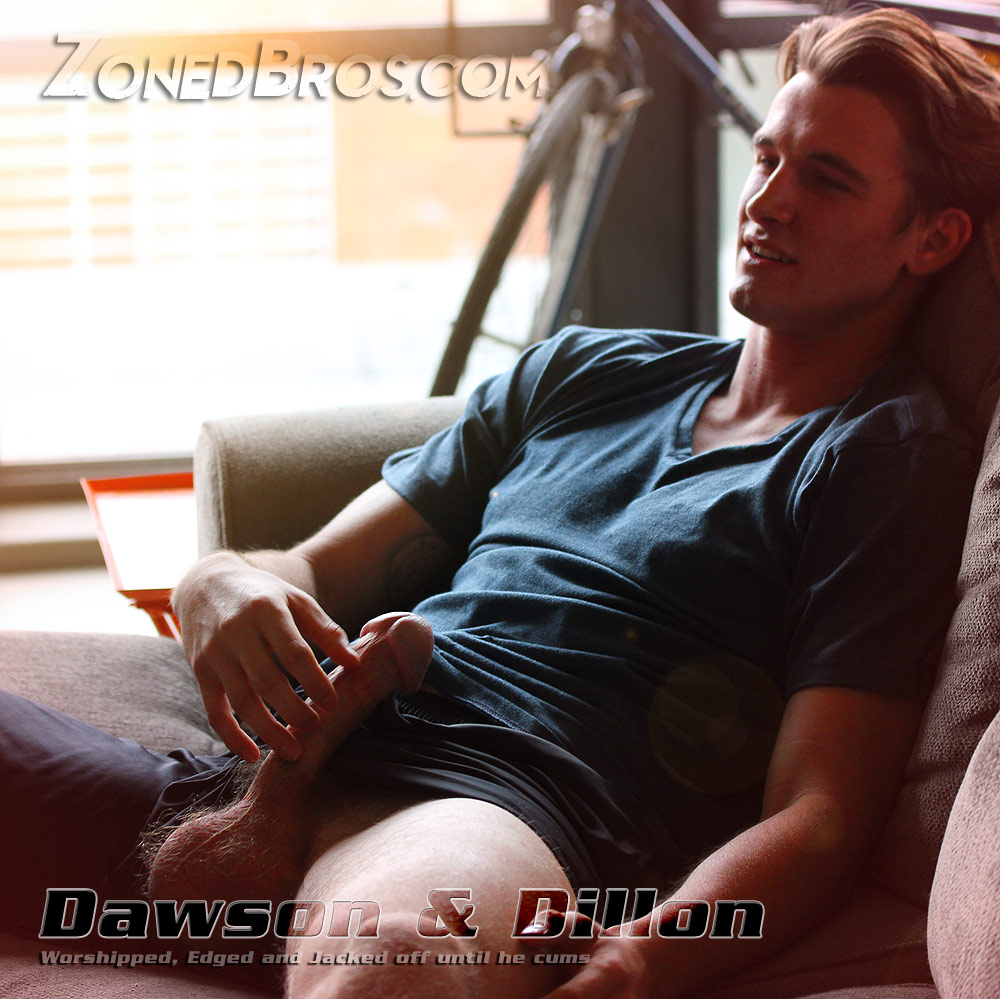 A load of surfers have passed by the studio and have been down with doing a ZonedBros.com video! However, Dawson Parker is the very first surfboard shaper that gets his thick cock shaped up and milked while strains to hold off, edged over and over again! Several surfers I've worked with in the past have told me about this guy and I've wanted to meet him, so I set up an appointment for him to work on one of my vintage boards with the excuse of it being a rare piece and me being hesitant to take it out of the studio, he agreed to come over and check it out.
It was supposed to be a quick visit, but I struck up a conversation and he ended up staying awhile and eventually agreeing to do a ZonedBros video!
After coaching him on how these videos work and rolling some test footage, I told him to sit on the guest couch, get in the zone, and get ready to be edged! I've learned that totally straight guys like Dawson often feel less vulnerable, and are easier to get warmed up, when they have shorts or underwear on and a blanket over them. This time it was the green throw covering his chiseled body. He's got hairy legs, but the upper half of his body is hairless and sexy! I caress him for a while, getting him comfortable, slowly slipping off the throw and searching under his shorts for that big, juicy, hard cock.
His cock is long, cut and he's got a big mushroom shaped head and the way it throbs in my hands is beyond words. I squeeze his shaft in my hand and watch the precum building up at the tip and it just takes a few minutes of stroking his erection for Dawson to say "I'm about to cum!". His dick spurts copious amounts of hot, creamy semen that drips all over his dick, balls and even his shorts! Of course, my hands are covered in cum too, nice! I talk with him a little bit after and we agree that he's going to be back, soon! I hope you enjoy the video, and thanks for being a subscriber.